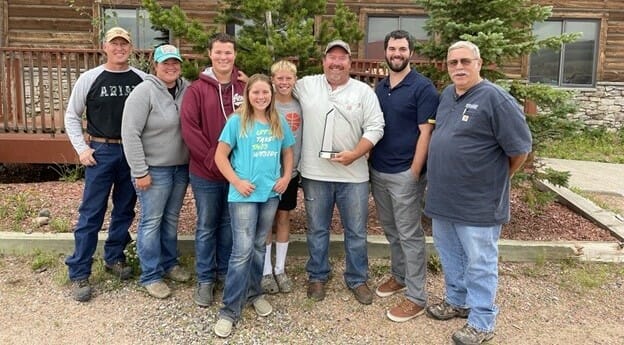 Ryan Muecke, a senior area representative in the Worland District for WBI Energy, was heading home from work recently when his sharp observation skills and instinct to stop may have saved the life of a teenage boy.
While Muecke was driving down a county road, he spotted the tire of an all-terrain vehicle sticking up out of a ditch. He slowed as he got closer and could see hands waving from under an overturned four-wheeler.
"I pulled safely off the road as quickly as I could and ran over to find a teenage kid with his leg pinned under the four-wheeler," Muecke said. "He was not bleeding and didn't appear hurt, but his leg was pinned and he couldn't get out from under the machine."
Muecke asked the boy if it was OK for him to try rolling the four-wheeler up enough for him to try to get out from under it. When the boy said it was, Muecke was able to lift it and the teen scrambled out.
Muecke said that after making sure the boy was OK and able to walk, the teen helped Muecke push the four-wheeler back onto its wheels. Another truck pulled up at that point, and the other driver also helped push the four-wheeler out of the ditch.
Muecke noted that the accident happened because the boy had a poorly secured load on his four-wheeler — a tank sprayer for spraying weeds. When a strap holding the tank came loose, it caught the front wheel and caused the ATV to flip down the steep embankment.
"I'm glad I was there to help, and that everything turned out OK. It could have been a lot worse if that ditch had been full of water or the tank had come loose and landed on him, or if fuel from the ATV had spilled," Muecke said. "It was a good reminder to always make sure equipment is secured properly."
For his actions that day, Liberty Mutual honored Muecke with the Life Saver Award "for outstanding courage and humanity."