Our employees are our greatest asset. We strive to be an employer of choice.
We have jobs available in a wide variety of disciplines, including operations, construction, engineering, environmental, safety, information technology, accounting, finance and human resources.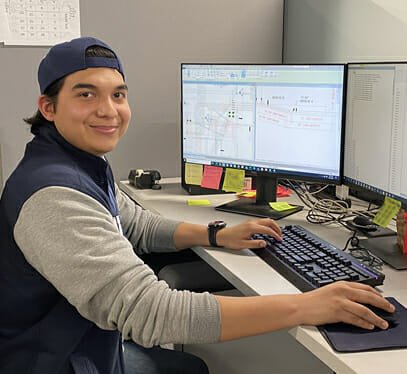 The safety and health of all employees is a top priority at MDU Resources Group. Our goal is to prevent accidents and injuries and to provide safe working conditions for all employees.
Our safety policies take into account seven key principles:
All injuries can be prevented.
Working safely is a condition of employment for all employees.
Management must demonstrate leadership in preventing injuries by providing a safe work environment, adequate resources and appropriate follow-up on any unsafe conditions or actions.
All employees are responsible for preventing injuries to themselves and others.
All operating exposures can be safeguarded or controlled.
Training employees to work safely is essential.
Prevention of personal injuries and property damage is good business.
Safety Leadership Council
To facilitate a strong safety culture within the corporation, MDU Resources has a Safety Leadership Council that aims to identify and adopt best management practices to aid in the prevention of occupational injuries and illness.
The council consists of:
The safety directors for each of the company's business units.
MDU Resources' risk management director.
MDU Resources' general counsel and secretary.
MDU Resources believes that while governments have the primary role of protecting human rights, we have a responsibility to respect human rights and can have a positive impact in the communities where we operate. Our Human Rights Policy speaks to our commitment to employees, safety, communities and suppliers.
Respecting Differences, Embracing Strengths
MDU Resources is committed to an inclusive environment that respects the differences and embraces the strengths of its diverse employees to further its corporate vision. MDU Resources views diversity through a broad lens. Diversity is who we are as individuals, including the differences that make each employee unique.
If diversity is who we are, then inclusion is what we do. MDU Resources respects employees' differences and supports an inclusive culture where all employees feel valued and are treated equally. Equal treatment includes pay equity, regardless of an employee's gender, race or other individual attributes.
Our diversity officers at each business unit serve as a conduit for diversity-related issues, giving a voice to all employees.
Cascade Natural Gas Corporation, Intermountain Gas Co., Montana-Dakota Utilities Co., Great Plains Natural Gas Co.
Kirsti Hourigan
701-222-7729 or
800-437-8000, ext. 7729
400 N. Fourth St.
Bismarck, ND 58501
Email
MDU Construction Services Group, Inc.
Tom Nosbusch
701-530-1352
1150 W. Century Ave.
Bismarck, ND 58503
Email
Equal Opportunity Employment
MDU Resources Group is firmly committed to the philosophy of Equal Employment Opportunity and affirmative action policies. We're dedicated to the achievement of equality of opportunity for all employees and applicants for employment in accordance with all applicable Equal Employment Opportunity/Affirmative Action laws, directives and legislation.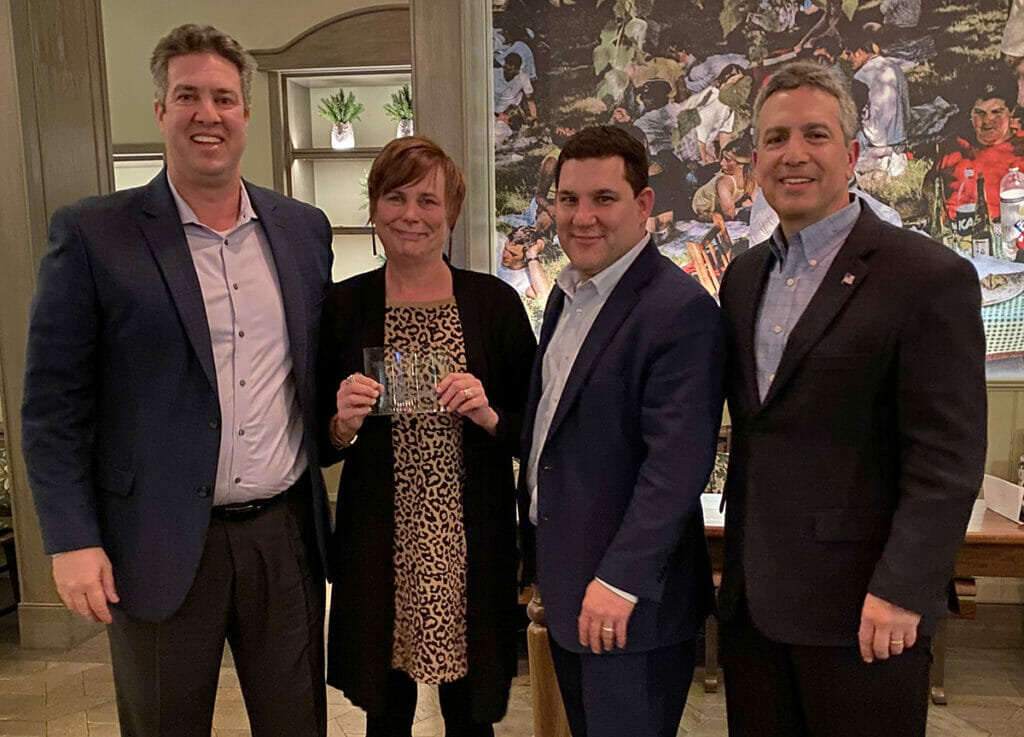 Each year, MDU Resources and its subsidiary companies recognize employees for outstanding contributions in four categories:
Community spirit.
Environmental sustainability.
Making the company a better place to work.
Process improvements that impact the bottom line.
In addition to these awards, MDU Resources' companies have numerous safety award programs, recognizing individuals and teams for creating safe work environments and improving safety practices.
One way we support our employees' growth is through mentoring. These one-on-one relationships help employees gain experience and knowledge from within the corporation to make them more effective in their current roles and help them prepare for future opportunities.
In addition, MDU Resources may provide financial support for conferences, education and training that is beneficial to both employees and the company.
MDU Resources' internship programs offer students an opportunity to explore their chosen major and career with professionals working in the industry, as well as gain on-the-job experience by applying what they have learned in the classroom.
Ensuring a Viable Environment
MDU Resources builds and repairs the infrastructure our nation needs — power lines, electrical wiring, building foundations. And MDU Resources supplies the energy and fuel our nation needs. In doing so, MDU Resources cannot overlook its responsibility to the environment, the communities we serve and our stakeholders.
Through established operational practices and by leading or participating in various programs, MDU Resources helps ensure a viable environment. These practices include minimizing waste and maximizing resources, being a good steward of the environment while providing high-quality and reasonably priced products and services, and complying with or surpassing all applicable laws, regulations and permit requirements.
As an employer of choice, we build and maintain partnerships with high schools, colleges, civic groups, veterans' programs and state employment agencies to recruit new talent and raise awareness about the opportunities available within our company.
As an employer of choice, MDU Resources strives to provide and maintain competitive, cost-effective and flexible benefit programs that attract and retain top talent; support business needs and the changing workforce; foster shared responsibility and encourage wise consumerism; and are easy to understand and administer.
Our comprehensive and competitive benefits package includes*:
Medical insurance (health savings account), including free programs like Learn to Live, Omada and Grand Rounds.
Virtual care options, including Hinge Health, virtual primary care and Doctor on Demand.
Prescription delivery service.
Dental insurance.
Vision insurance.
Life insurance for employees, spouses and dependents.
Accidental death and dismemberment (AD&D) insurance.
Flexible spending accounts.
401(k) plan and retirement contribution.
Short-term incentive plans based on eligibility and goal achievement.
Employee Assistance Program.
Disability insurance.
Education assistance.
10 paid holidays.
Flexible work hours, where feasible.
Employee discount programs.
Telecommuting policy.
Free flu shots.
*Benefits differ based on subsidiaries and are subject to employee eligibility.