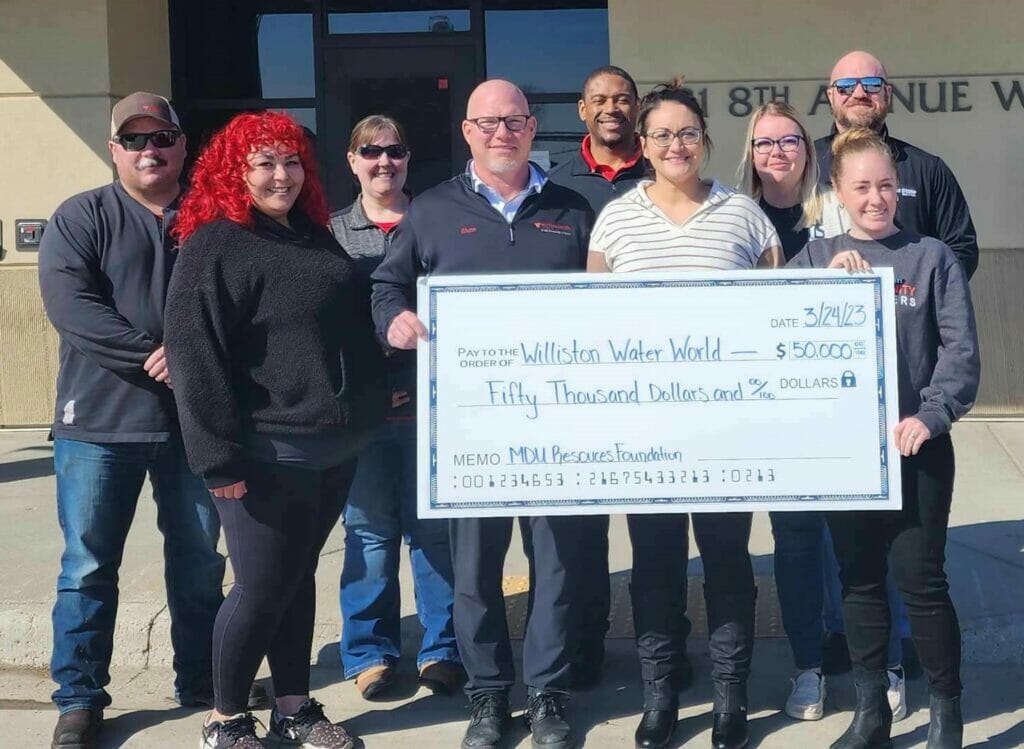 The MDU Resources Foundation, in partnership with Montana-Dakota Utilities, committed $50,000 to Williston Community Builders to help construct an outdoor public pool in Williston, North Dakota.
Residents of Williston have been without an outdoor community pool since 2014. The community's sole outdoor pool was retired that year due to aging equipment, structural concerns and lack of ADA compliance. Since then, community sentiment has indicated a strong desire to bring a public pool back for outdoor summer recreation and to enhance residents' quality of life.
Williston Community Builders is the nonprofit leading the fundraising efforts to bring an outdoor pool back to the community. The pool, named Williston Water World, is being funded through support of local donors and community partnerships. After the pool is constructed, the intent is for a partner to take over operations in the future.