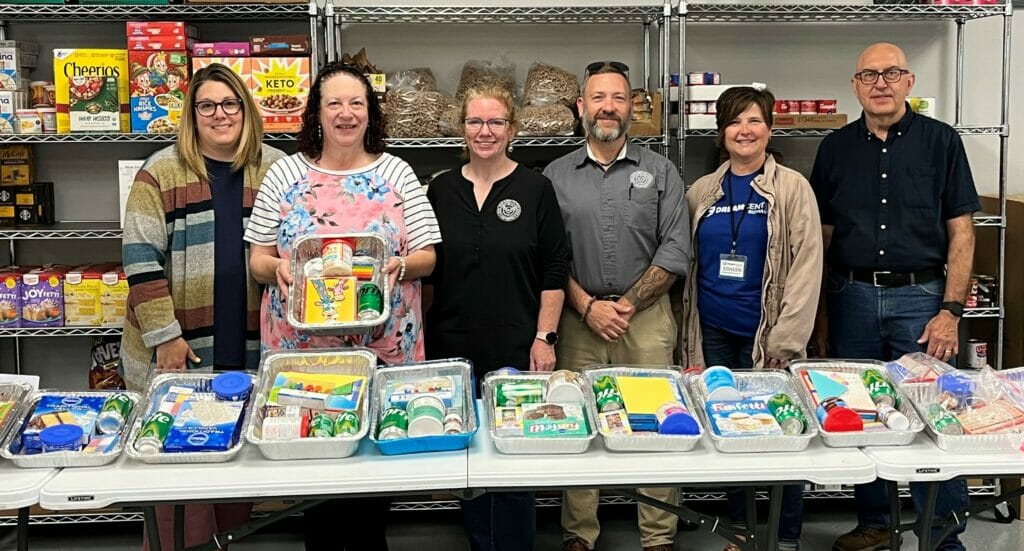 Cakes and birthdays go hand in hand. But for families struggling to make ends meet, a birthday cake and celebration can bring added financial stress.
In honor of America's birthday, July Fourth, employees in WBI Energy's Bismarck, North Dakota, office created Caring Cake Kits to help struggling families celebrate their loved ones' birthdays.
Patty Fillion, administrative assistant at WBI Energy, rallied her co-workers around this initiative. Payroll teams from MDU Resources and Knife River, which are both located in WBI's building, also participated.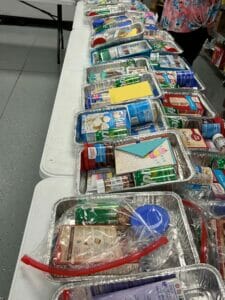 Employees donated enough supplies to create 42 kits. Each Caring Cake Kit includes:
A nine by 13-inch disposable aluminum cake pan.
Cake mix.
Icing.
A can of Sprite, which can be used in place of eggs and oil in a cake mix.
Candles.
A birthday card.
The employees' efforts were in collaboration with K&R Designs and the Dream Center Bismarck, both in Bismarck, North Dakota. The Caring Cake Kit is K&R Design's community initiative, and the kits are distributed through the Dream Center's food pantry.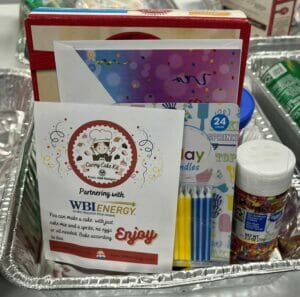 Inspired by personal experience
Caring Cake Kits is the brainchild of Kelly Allen, co-founder of K&R Designs. It was inspired by her own experience during a time of financial hardship.
When her husband lost his job during the pandemic, they couldn't afford a cake for their child's birthday. It was also during this time when they became familiar with the Dream Center, as they used its services, including the food pantry.
The Caring Cake Kits initiative is one way the Allen family pays it forward and helps others in need. They partnered with the Dream Center, which distributes the kits through its food pantry. This ensures families in need never miss a birthday celebration.
About the Dream Center Bismarck
The Dream Center Bismarck is a nonprofit center dedicated to serving low-income and struggling families, children, elderly, disabled, veterans and individuals in the Bismarck-Mandan, North Dakota area.