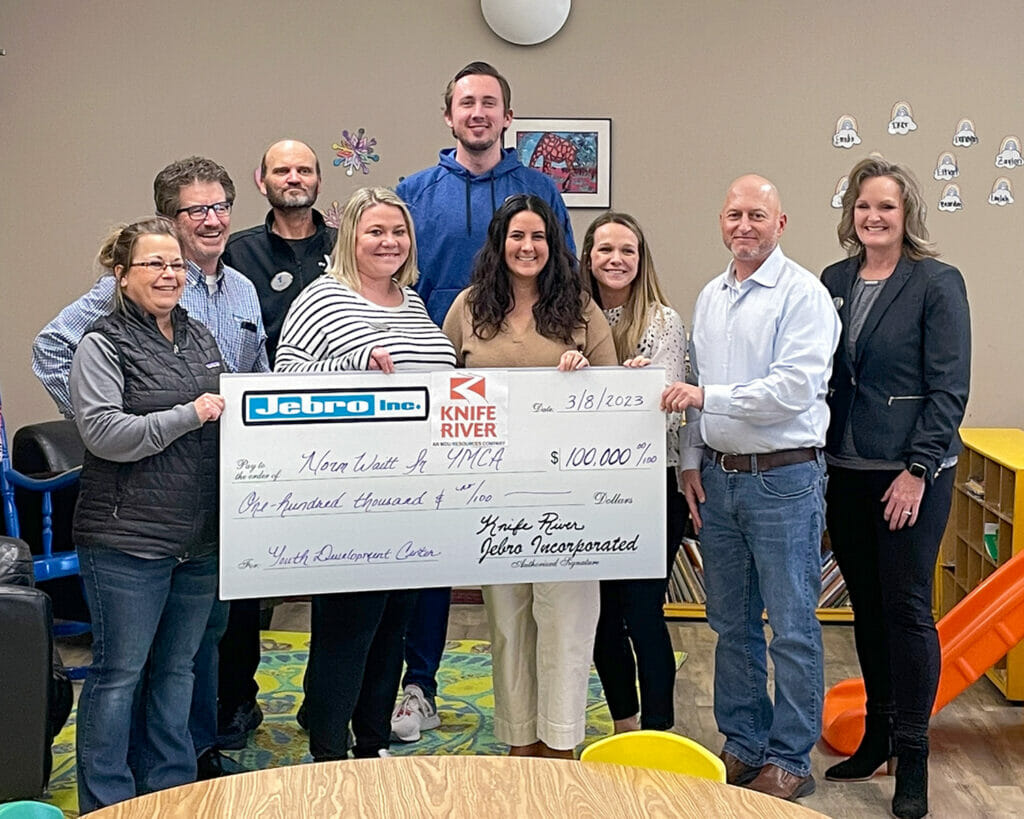 A project that will provide increased access to high-quality childcare in the South Sioux City, Nebraska, area got a boost from the MDU Resources Foundation, Jebro, Inc., and Knife River Corporation.
The three entities partnered to donate $100,000 to the Early Learning & Youth Development Center expansion project at Norm Waitt, Sr. YMCA in South Sioux City, Nebraska.
This project is a vital initiative that will allow the YMCA to better serve the needs of the Siouxland area by increasing the capacity of its Early Learning & Youth Development Center.
At the heart of the Y's mission is the belief that every child deserves the opportunity to learn, grow, and thrive in a safe and nurturing environment. The expansion project is a powerful step forward in that mission.
"We are extremely grateful for the generous donation from Jebro, Knife River and MDU Resources Foundation," said Rhonda Robson, CEO of the Siouxland Y.  "Thanks to this gift, we are one step closer to achieving our goal of an expanded Early Learning and Youth Development Center and providing families with a safe and welcoming environment for their children to learn, grow and thrive."
"This donation perfectly fits our mission of building strong teams which, in return, builds strong communities for generations to come. We are committed to making a difference in the Siouxland area," Bob Cheever, president of Jebro, said.
"Initiatives promoting education, youth development, and social responsibility with our youth is very important to our community's future. I am looking forward to years of success with this new Expansion Project," Chris Winkle, vice president of Knife River said.