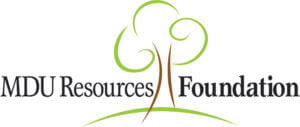 The MDU Resources Foundation committed $50,000 to the Stockyards Plaza in Sioux Falls, South Dakota, for its outdoor experience plaza called the Stockyards Ag Experience Plaza and Barn.
The 3.7-acre development sits on land that once housed the former Sioux Falls Stockyards. The Stockyards Ag Experience is a unique educational park designed for visitors of all ages and is intended to:
Educate visitors about where food comes from.
Showcase the story of agriculture in this region from the farm to the table and its evolving relationship to the world.
Provide a dynamic, interactive learning center for all ages that explores the evolution of agriculture in the region with the Sioux Falls Stockyards as a focal point for this exploration.
Communicate the role agriculture plays in our economy and society.
Preserve the history and legacy of the Sioux Falls Stockyards.